Project 8
This project arose as a response to a total lockdown 2020.
Modular homes are a great "grow house" idea.We are talking about 48, 96 or 144 m2 – the client chooses the appropriate footage of the house and if necessary (for example expansion the family) buys the same modules in available sizes.
Team
Pavlo Nedashkivsky, Natalia Nedashkivska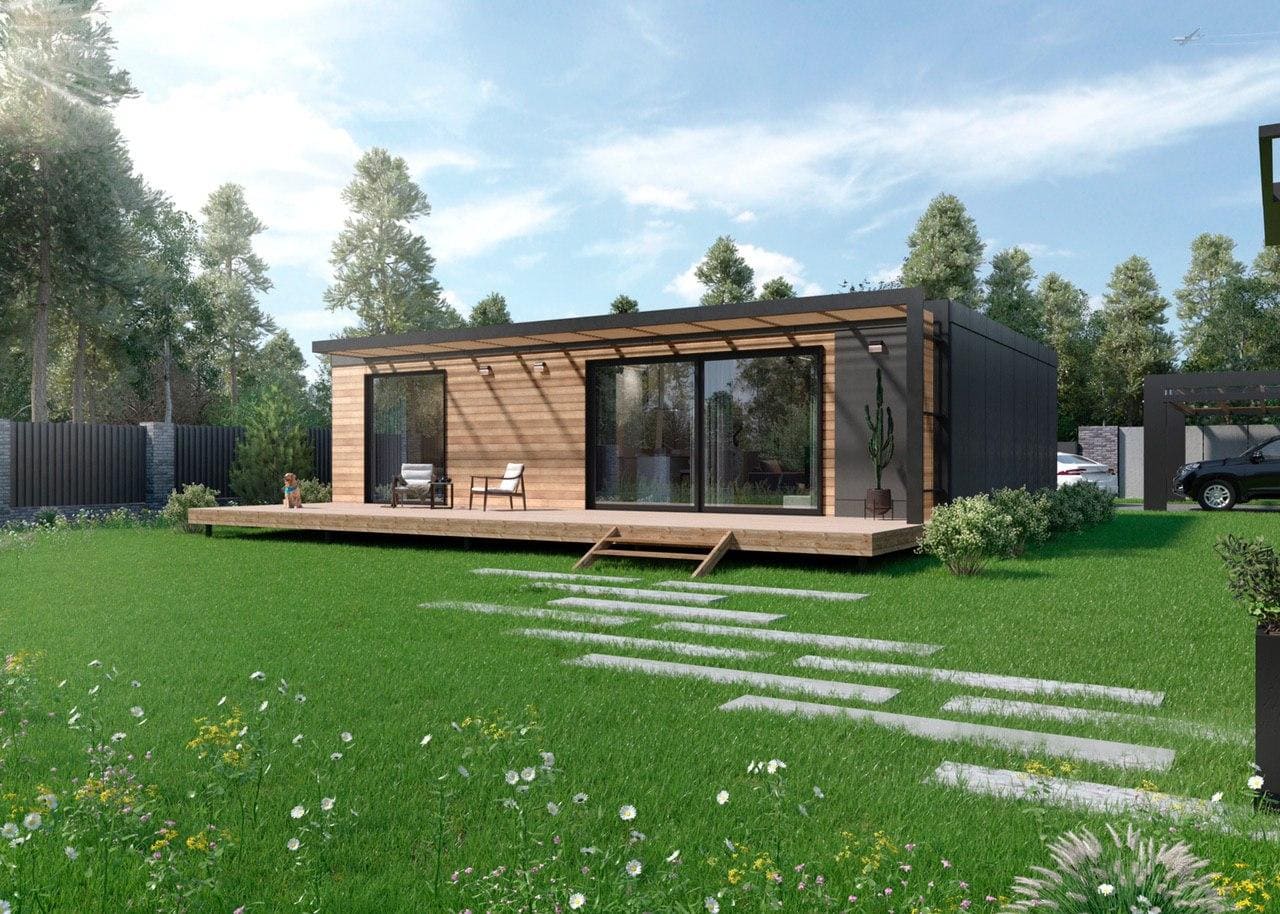 The facade of this house is made of fiber cement and wooden boards. Due to the versatility of forms such houses coincide with any interior style but most of all – modern one. French windows allow natural light to enter the room and greatly increase the space.
All houses of a similar format are functional and autonomous, equipped with a smart home system and have a small terrace.