Project 6
An ambitious project of a young investor and his apartment for rent. Since the housing itself has a small footage, the main task for us was to squeeze out the maximum functionality and space. That is why we have chosen the natural wood color and bright wall color in the design so we visually added space and lightness.
The proposed design is thoughtful and minimalistic. The most important thing in small apartment is not-littering space with unnecessary details and not-offering incomprehensible planning solutions but instead give preference to simplicity and brevity.
Team
Natalia Nedashkivska, Pavlo Nedashkivsky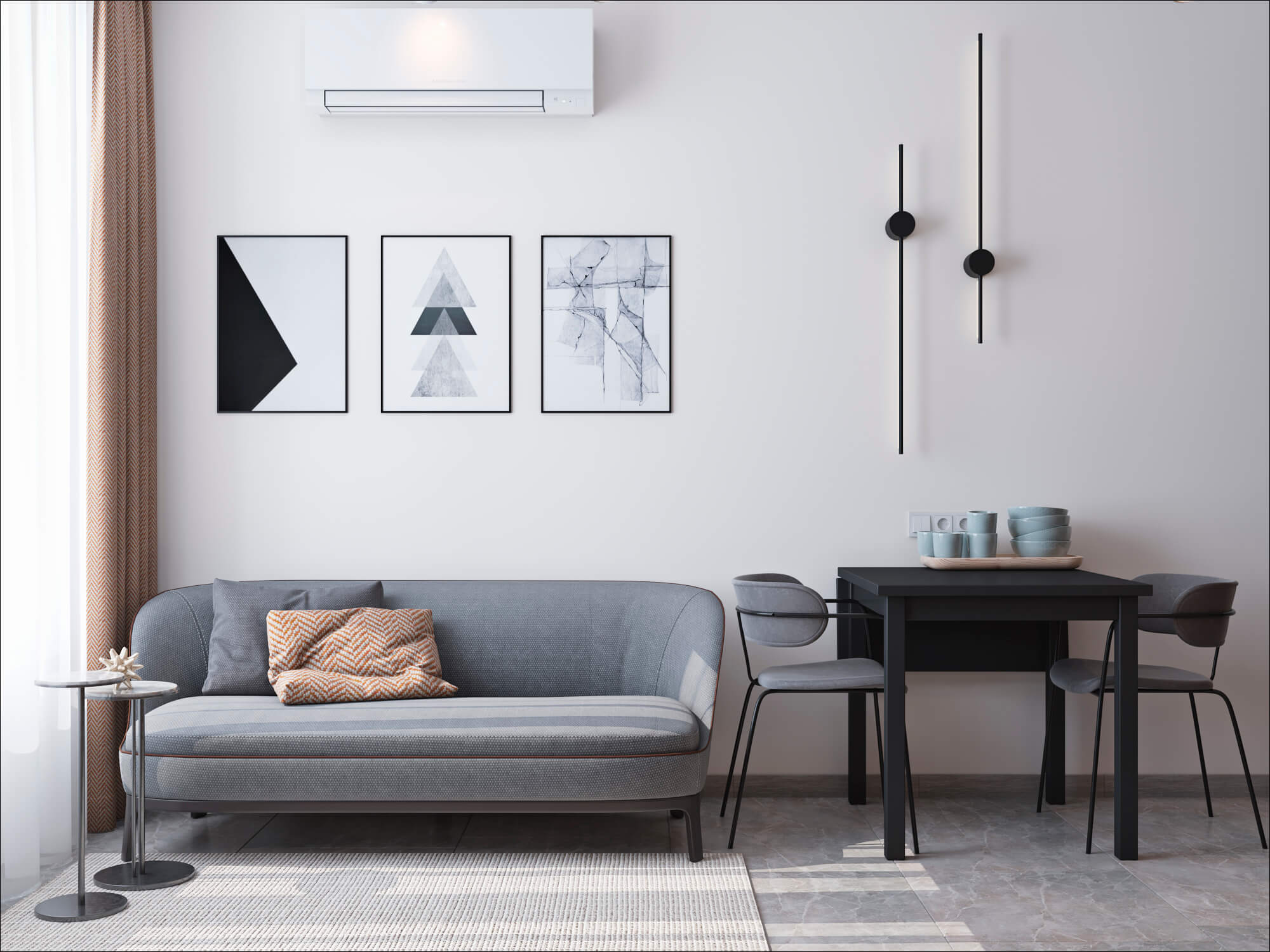 Compact kitchen leading to the living room, large wardrobe in the hallway. dressing table in the bedroom – we did our best to use every inch of the room and make it useful for the tenants.