Project 5
The design concept was developed specifically for a toddlers' store in a prestigious area of ​​Kiev.
The toddlers' store has completely different rules and space ergonomics. It's always about bright colors, unusual designs and visual puppetry.
In this case, we have chosen a variety of pastel shades – from lavender to peach – and soft shapes. We used it here and there: in the form of original lamps on the ceiling, in the form of poufs, puzzles and other design elements.
Team
Natalia Nedashkivska, Pavlo Nedashkivsky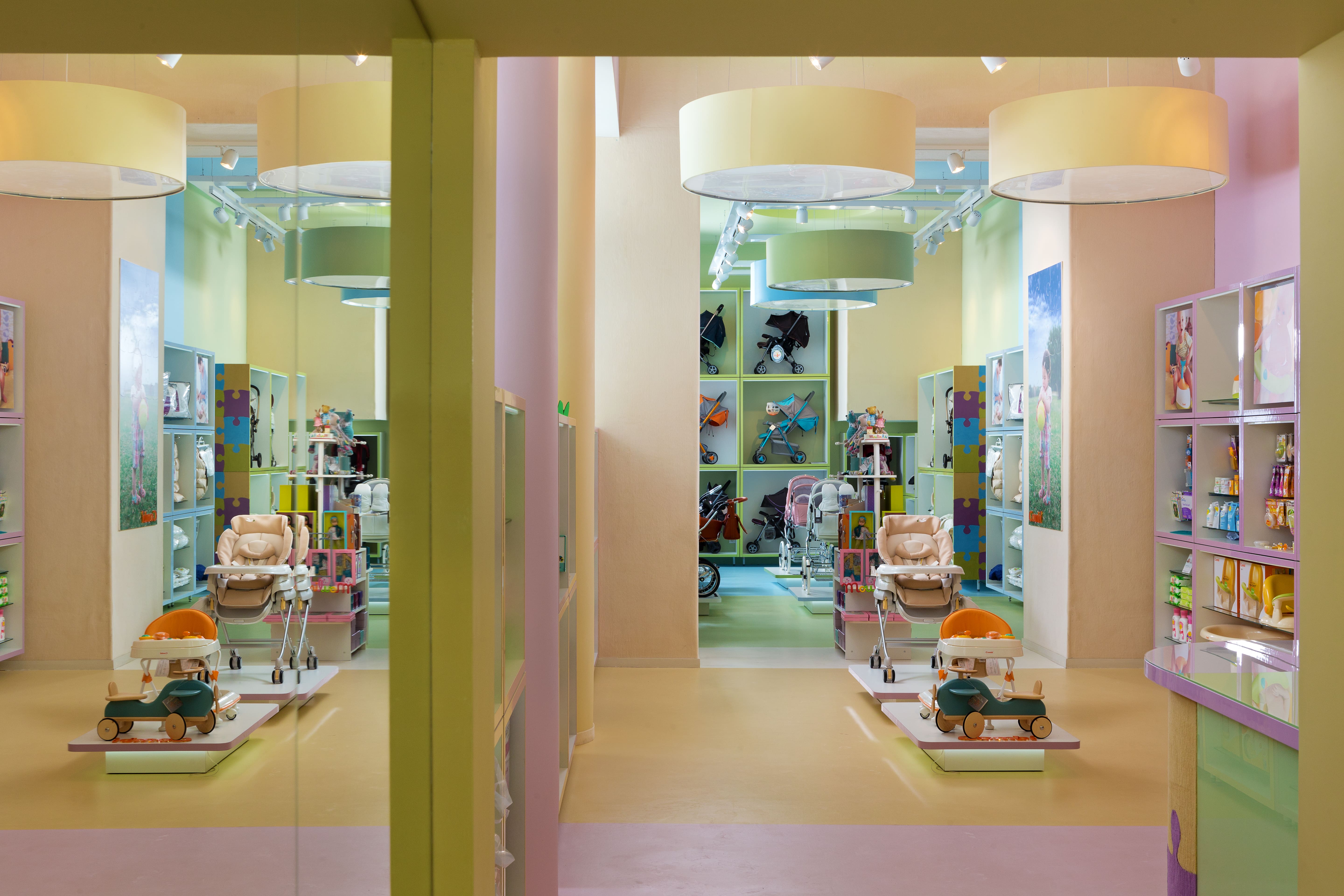 The zoning of the store also has its own logic – all the rooms are divided into zones corresponding to the age of the child from very young during pregnancy and up to 10 years old.