Project 4
A young family has turned up for a concept of an interior for their new apartment. Their main expectations were restraint and democracy.
We didn't experiment with color-blocks but went for a redesign of the color scenario – light and pastel colors with a touch of white and gray. The accent was not the colors but the decor details like a mirror over the bed.
Team
Natalia Nedashkivska, Pavlo Nedashkivsky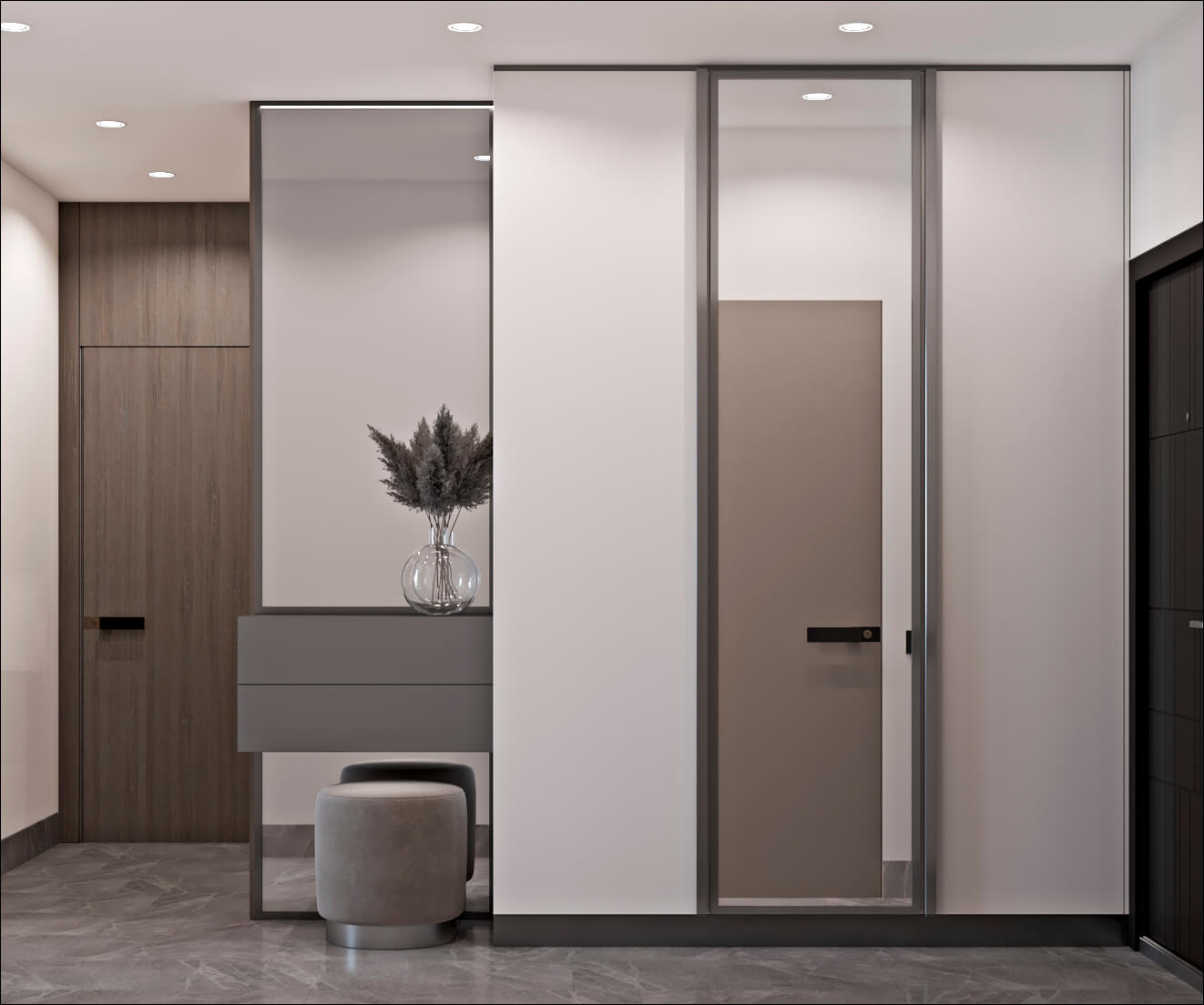 A simple and intelligent design is a win-win for us and our customers: they get a stylish and affordable project to implement and we get happy clients.