Zoloche
The first thing we thought about when imagining this interior is space and lightness.
The design of a suburban house for a large family should be just like that.
Team
Natalia Nedashkivska, Pavlo Nedashkivsky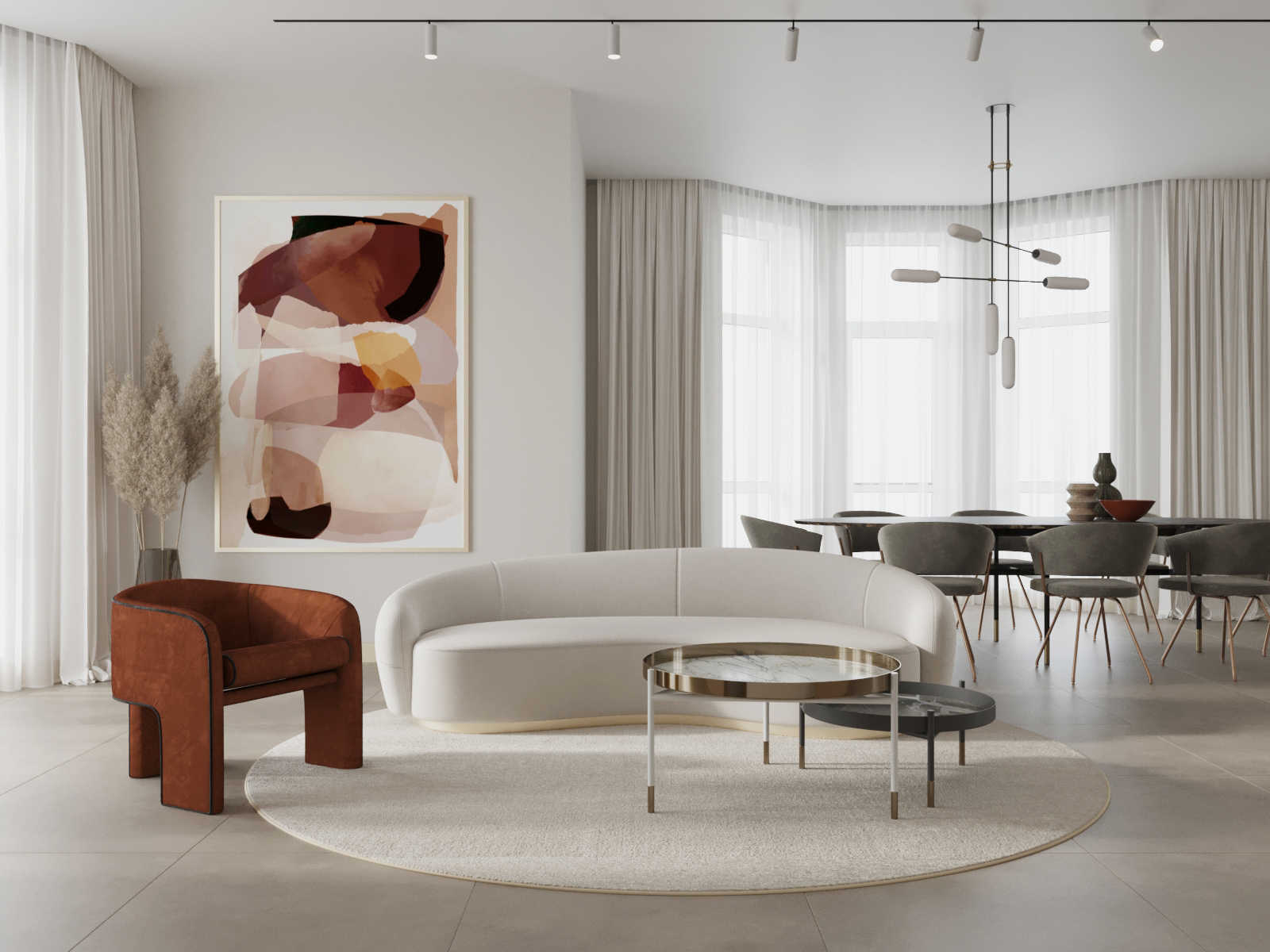 The house itself is quite large: there are 3 bedrooms with private bathrooms for the masters and their teenage children. An office for the the opportunity to work peacefully was a special wish of our client.
The leitmotif and basis of the whole project is brass – we often use it in decoration and this object is no exception, even baseboards are made of brass. Another artistic solution – Arte wallpaper which looks similar to fabric panels but does not require such thorough care.