French
Our new project French is a unique combination of French chic and modern manners. We have created this interior design for a young family.
Our team decided to play on contrasts: we combined soft lines with clear graphic details. For example, an oval and very stylish sofa in the living room and a French herringbone parquet, or a soft and cozy shape of the bed and geometric wallpaper Missoni – all this creates a complementary interior and pleasing to the eye thoughtful details as desired by customers.
Team
Natalia Nedashkivska, Pavlo Nedashkivsky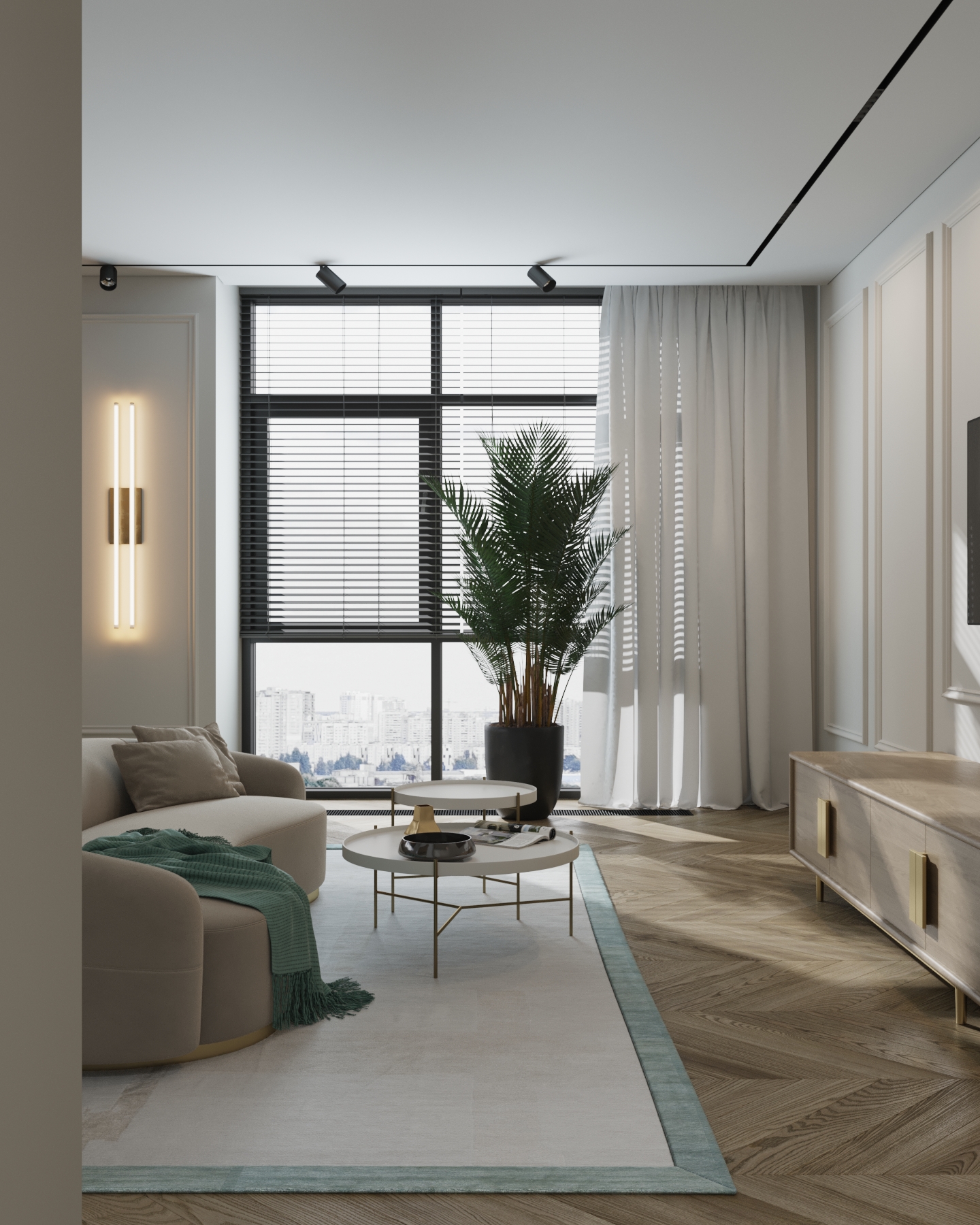 We turned a large balcony into an additional place in the living room and moved the bathroom area, thus making a spacious living room and kitchen area and a comfortable, cozy, small bedroom. The bathroom is made with trendy terazzi tiles from FMG and satin gold plumbing from Jessi.