Ash
We created this project to embody the client's wishes in a functional design where it will be comfortable to live and work at the same time. With the change of the usual way of life during the lockdown it is especially important to be accurate in design of the space for a comfortable feeling.
Team
Natalia Nedashkivska, Pavlo Nedashkivsky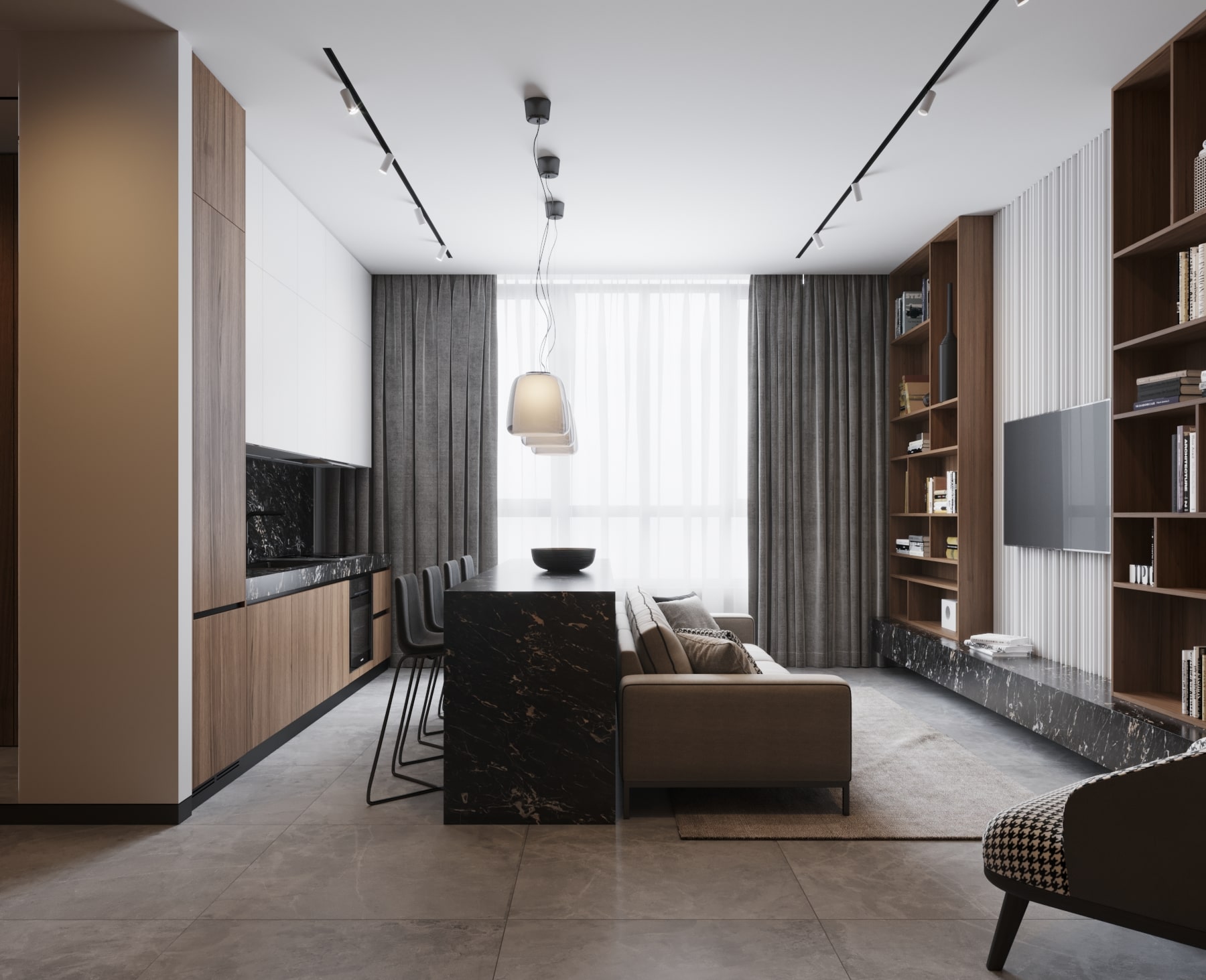 The main accents are dark shades and natural materials. That's why we combined natural wood veneer with dark marble and expressive lines, such as a decorative panels in the living room and on the bedroom wall. Thanks to proper planning we were able to provide a lot of storage space while leaving enough space for living.