Project 2
An interior with character for a young family – this apartment with a private terrace is a great option in the city center.
We mainly used dark shades: from brown to deep blue. A mix of textures, such as fabric wallpaper, heavy curtains and a lot of natural stone suggests that most of the interior decisions were made by men.
Team
Natalia Nedashkivska, Pavlo Nedashkivsky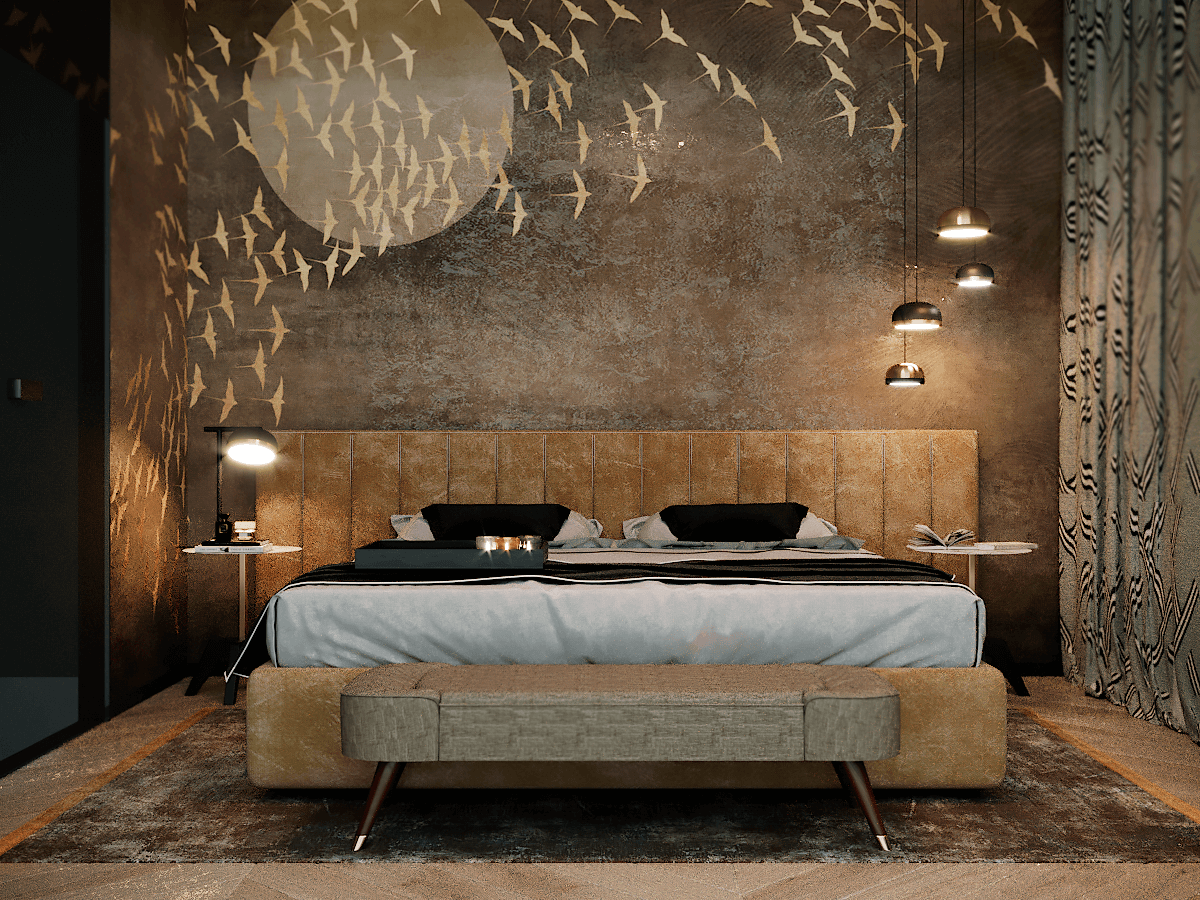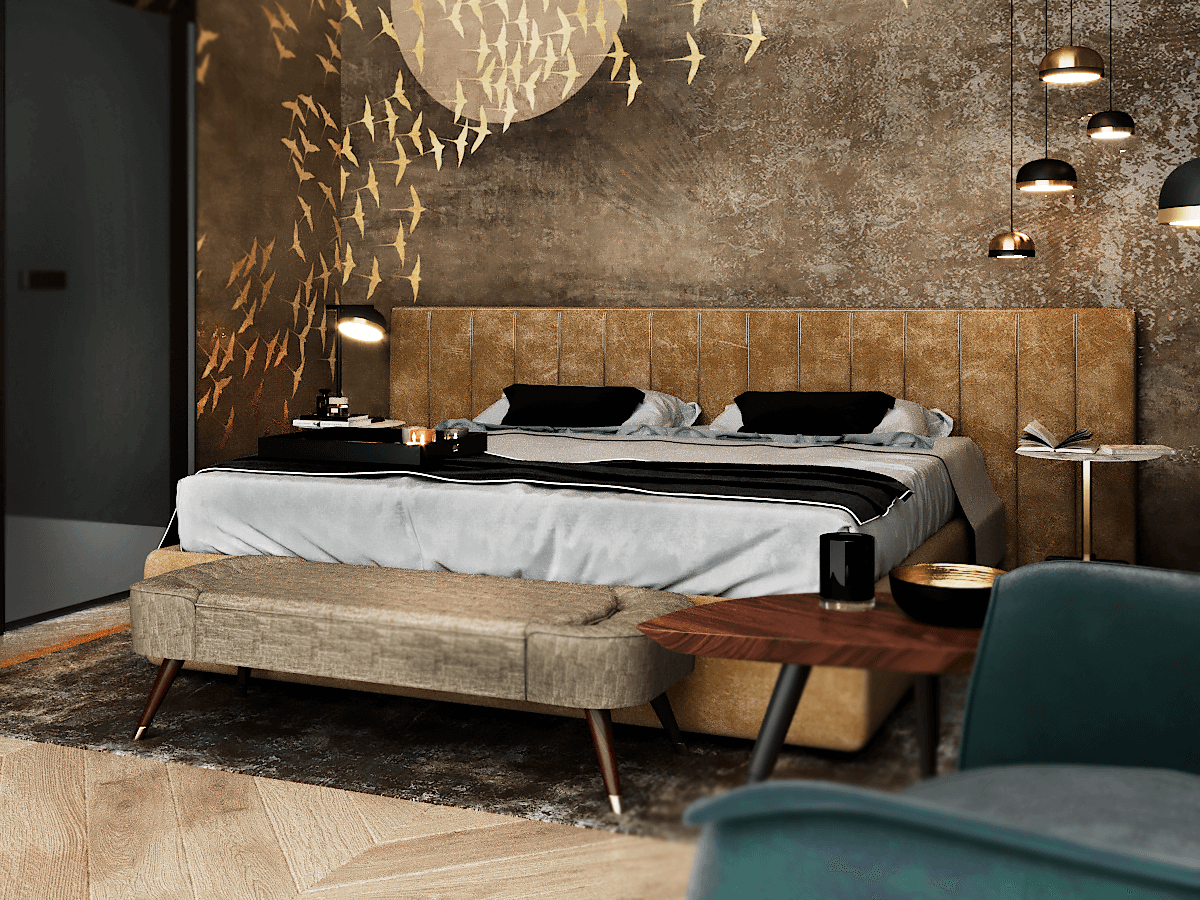 Our designers made a special emphasis on the roof terrace. This is a true luxury for residents of the center – their own space with fresh air and with such marvelous view. Therefore, we tried to make it as stylish and pleasant as possible with a canopy, fireplace and soft seating area.