House by the water
The project was created for a family with two children. Warm and soft color scale and the minimum terms were the main preference of our client. In fact this house was created in 4 months – from the development of design concept up to the implementation and decoration.
The house was built using modern modular timber frame technology which gives opportunity to reach the best energy efficiency indicators.
Team
Natalia Nedashkivska, Pavlo Nedashkivsky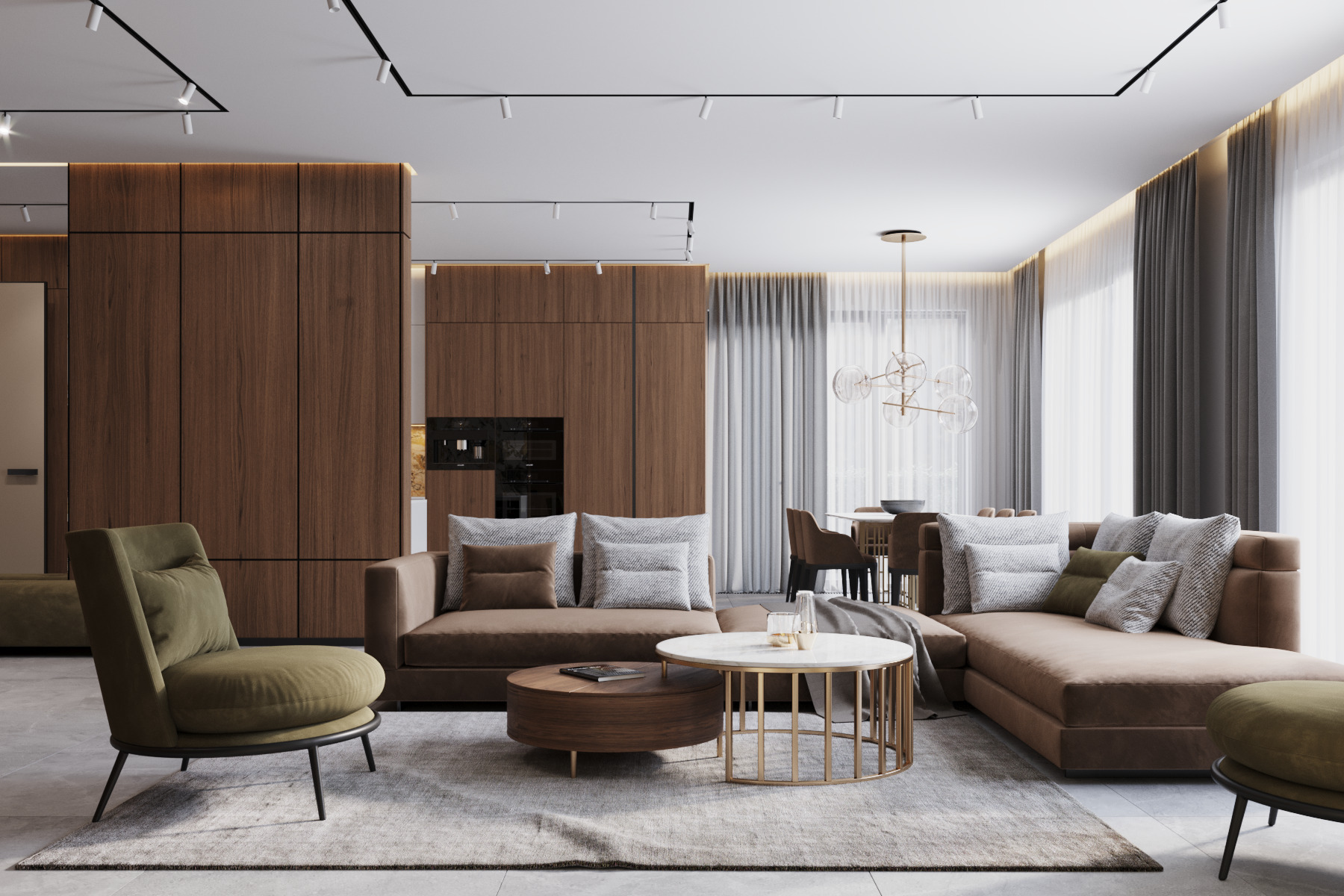 We used deep walnut veneer, gold fittings and expressive finishing materials, such as large-format porcelain stoneware in the bathroom and plaster panels in the bedrooms.
We paid special attention to the children's room because it's a;ways a special space for children. They spend a lot of time there: studying, having fun, relaxing and feeling safe. This is the main concept we put in the house-bed – to fell safe and comfortable.