Colour symphony
A project of a spacious apartment in a premium class club house which is located in the historical center of Kyiv. The peculiarity of the project is that the client bought 3 apartments on the same floor which we combined into a competent space.
The main accent of the apartment is on warm and soft colors and tactilely pleasant wood. Even the wallpaper in the guest room is made of a thin cut of birch which creates a special effect of "naturalness" of the room.
Team
Natalia Nedashskivska, Pavlo Nedashkivsky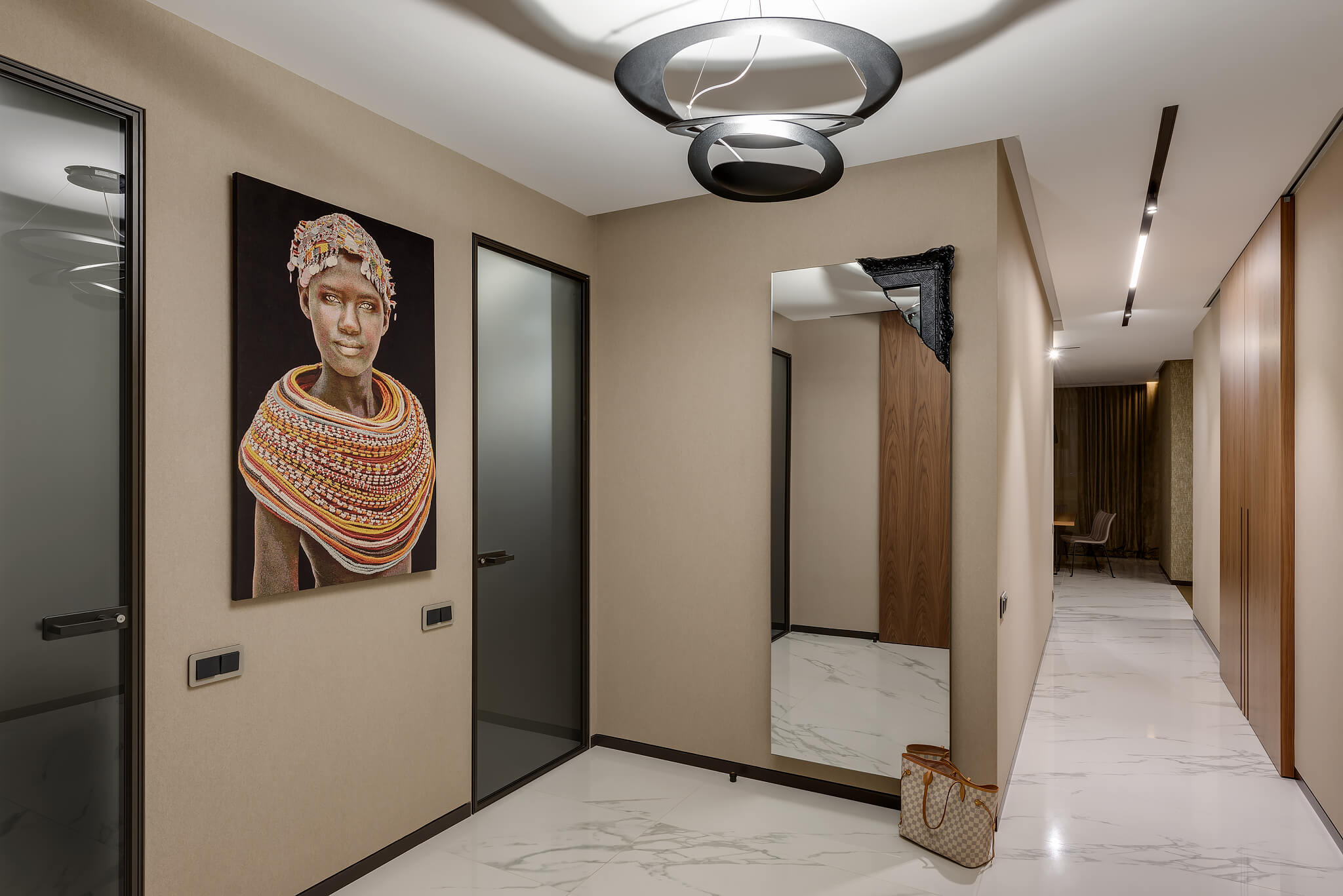 The entire apartment is divided into logical segments and has three sleeping areas with separate bathrooms. The main wish of the customer was to provide a lot of storage space so there is also plenty of it. Since the client is a foreigner and works in different time zones, we have provided an office as a personal space where you can escape for work issues at any time of the day.