Project 1
The era of the great Gatsby in modern vision. The lobby project was created to order of a developer of an elite residential complex in the Pechersky district of Kyiv.
We expoited the art deco style which was popular in 2017. It combines lightness, grace and exotic elements from different cultures. We used gold elements, marble textures, complex decorative panels, white and pink fabrics in this case.
Team
Natalia Nedashkivska, Pavlo Nedashkivsky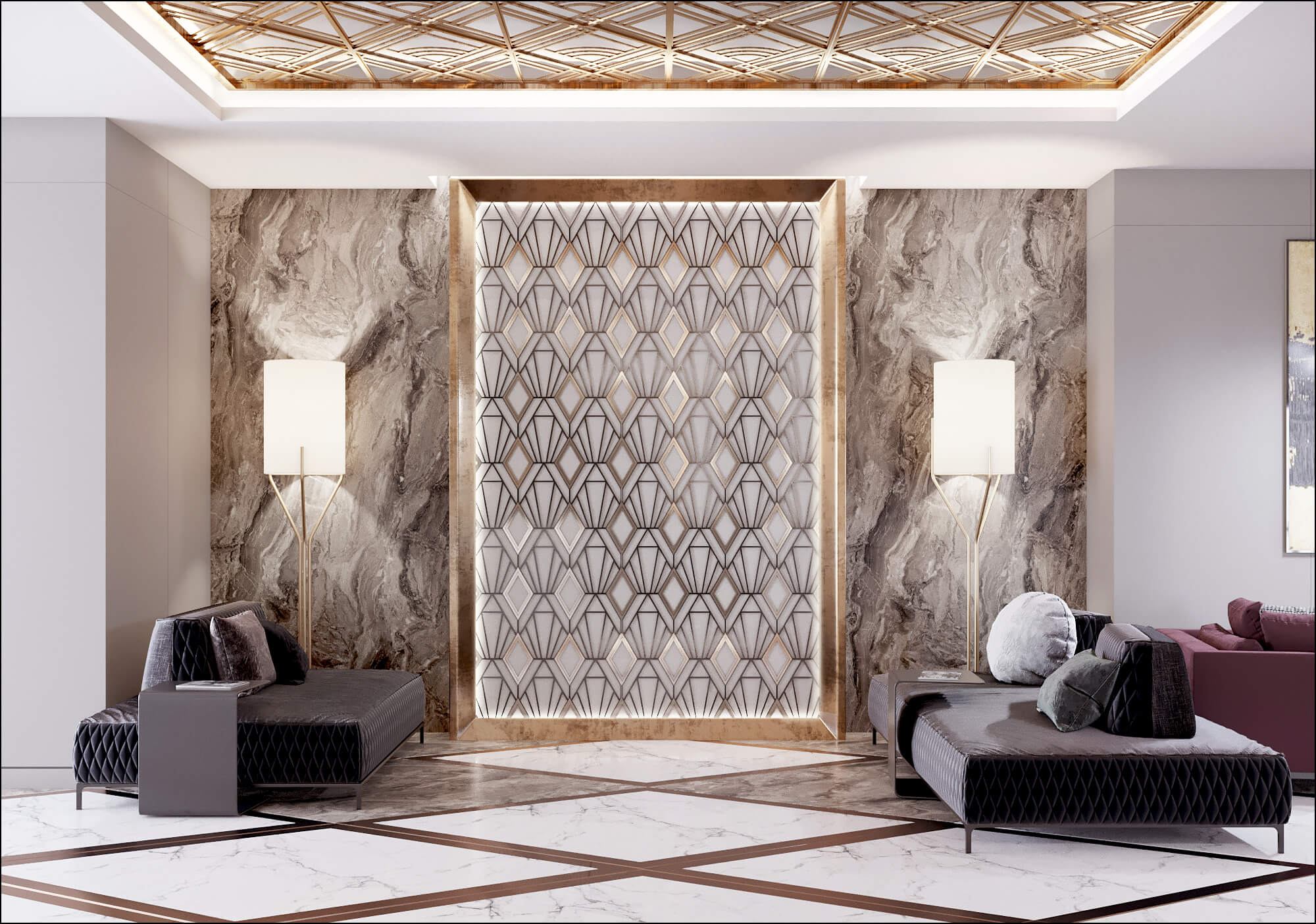 Furthermore, the lobby is quite spacious so it was possible to envisaged several seating areas and a reception area here.