Rudyky
The project was created as the main home for a young couple. The layout of the house includes a large living room with a fireplace and a seating area for a fairly large number of people, as the clients love to receive guests at home.
For the same purpose, a large island for cocktail parties and a large dining table for cozy dinners were provided.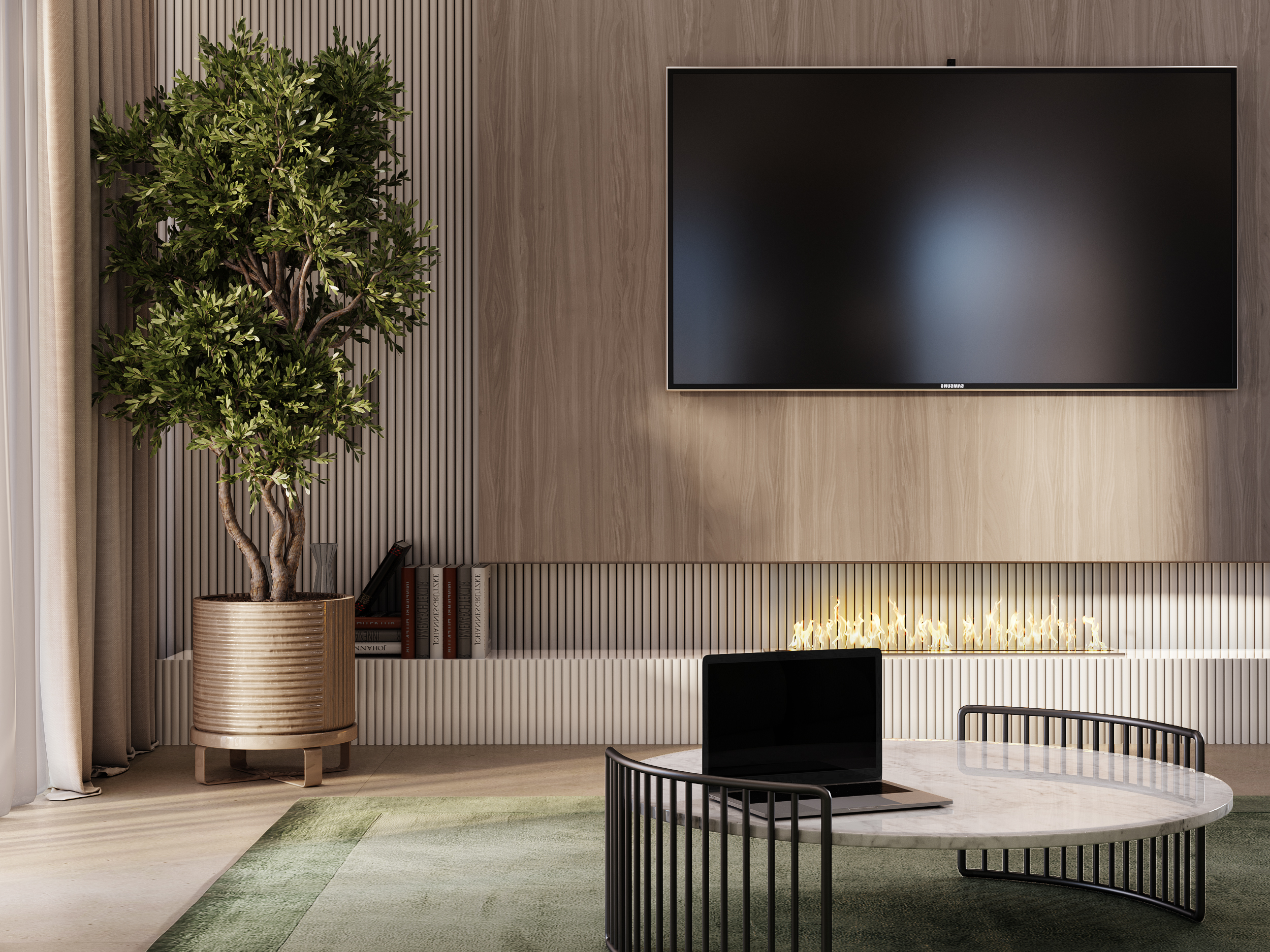 This project is not about minimalism and hygge. The main wish of the clients was to rethink the classic design in a modern way.
Therefore, the architecture of the house itself is made in a restrained but modern style - made of porcelain stoneware, with an overhang and a seating area underneath and a flat roof.