Romankovo
Our Romankovo project is a 250-square-meter guest house/recreation area near the main house of the clients. We have implemented the architectural concept of the house in the Prairie style.
At the request of the clients, we provided a swimming pool and recreation area, a guest area, fireplaces and a large hall for the comfort of the owners and their friends.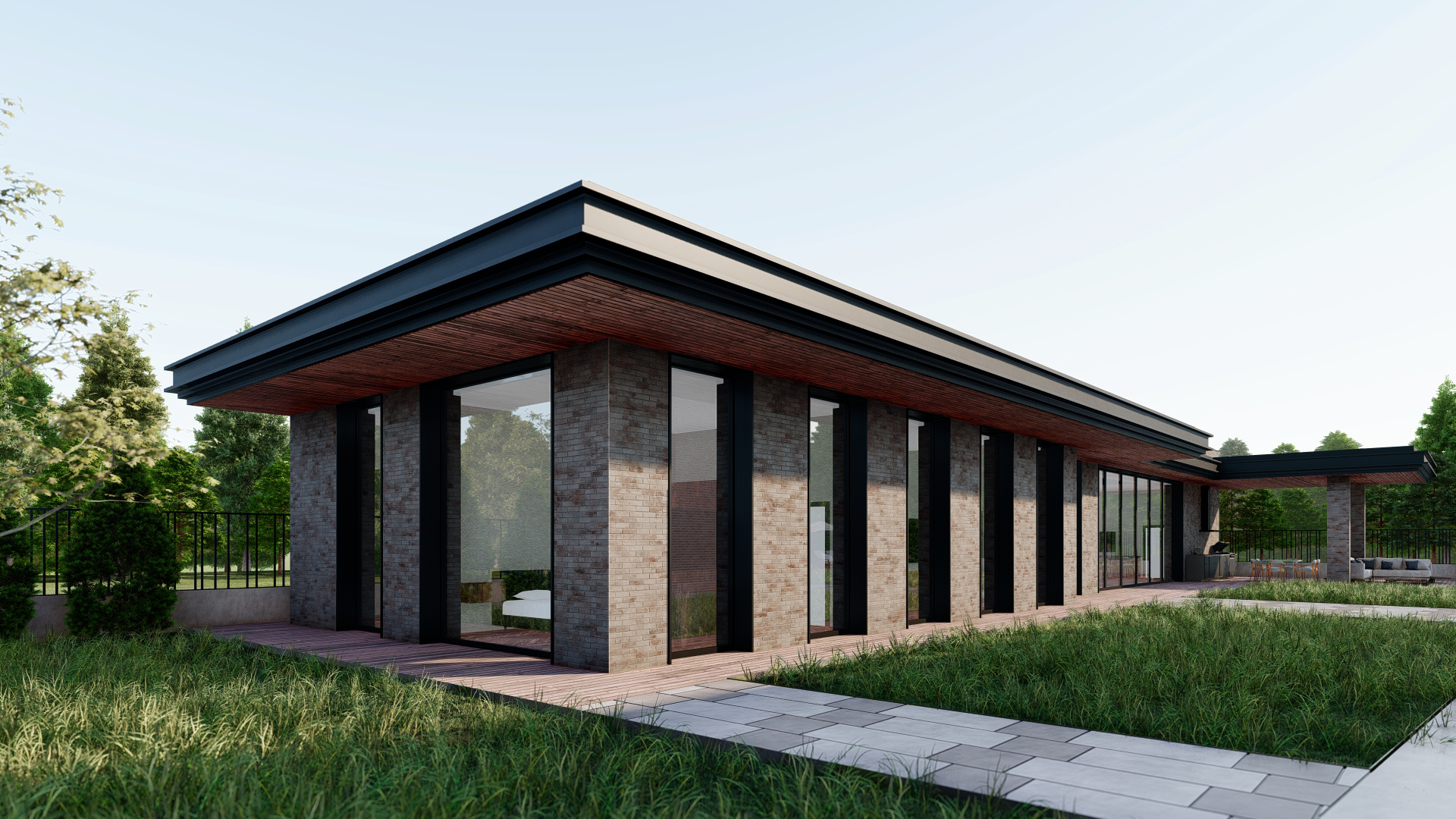 To be more specific, the house has several guest bedrooms, a musical instrument area (for a garage band ;), a grill and barbecue area, a poolside lounge, and a cozy living room for warm evenings with guests.