Nagirna
A residential project for a young businessman who values his time and personal space.
The developer handed over this space without walls, so the layout, arrangement of rooms and furniture was a top priority for our team.
The study was especially important as a zone of peace and quiet for work, and a large walk-in closet was one of the fundamental conditions for this project.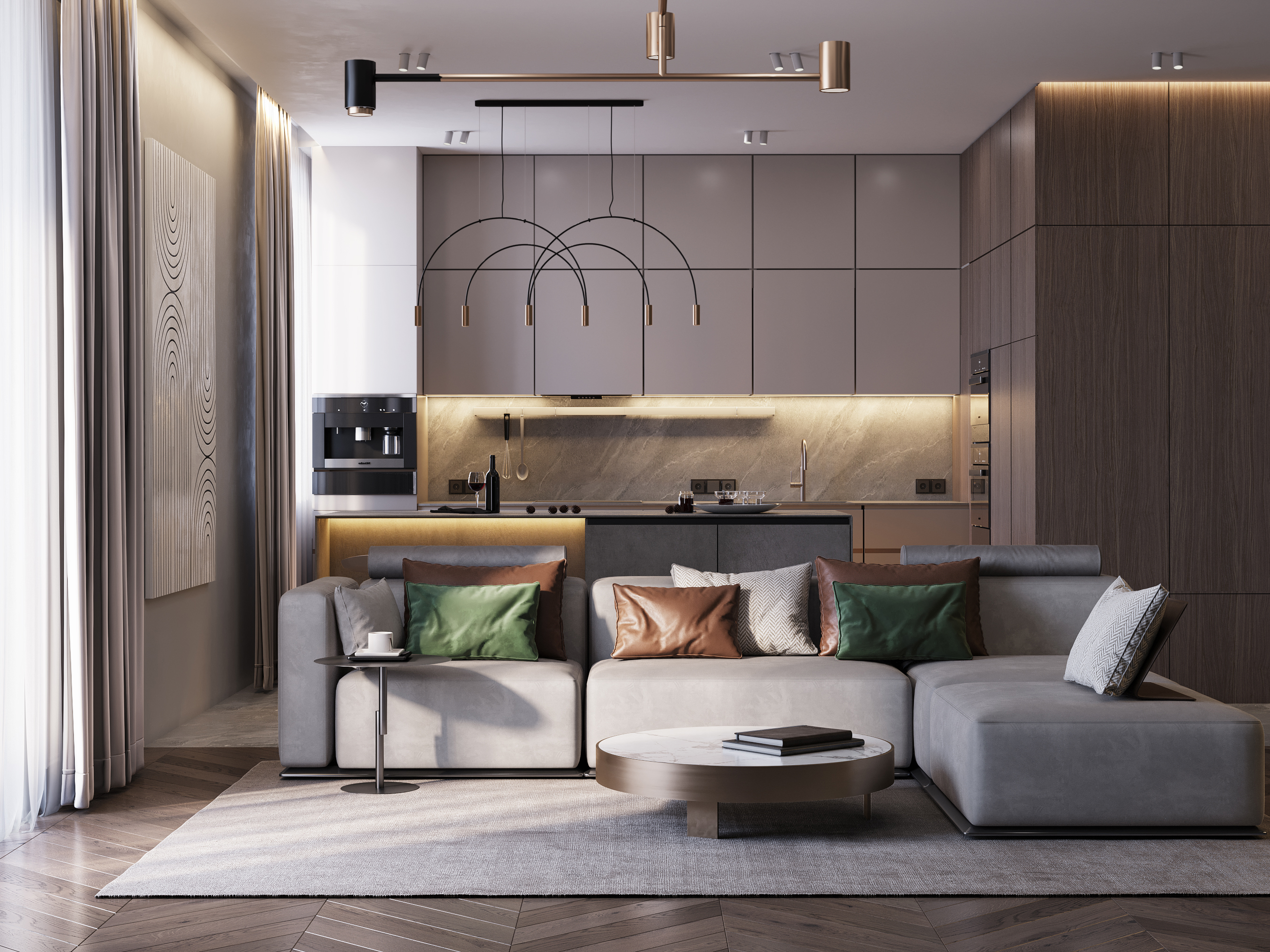 In addition, the client is very fond of music, so we took this into account: the floors, ceilings, and walls/partitions will be made with high quality sound insulation.
The main color of the project is deep dark green, which is the color the client likes so much. We use large-format materials in the design, such as FMG tiles, Mirage porcelain stoneware, and green marble.
Special accents are the use of brass and bronze in the interior, which immediately adds sophistication and style, especially in combination with the emerald color.