Maverick
Maverick is our new lobby project for a residential complex in Kyiv.
And it is a real ode to nature. Here we used a lot of wood, stone and greenery - this is exactly what makes you feel calmer and closer to nature in the stone jungle of the metropolis.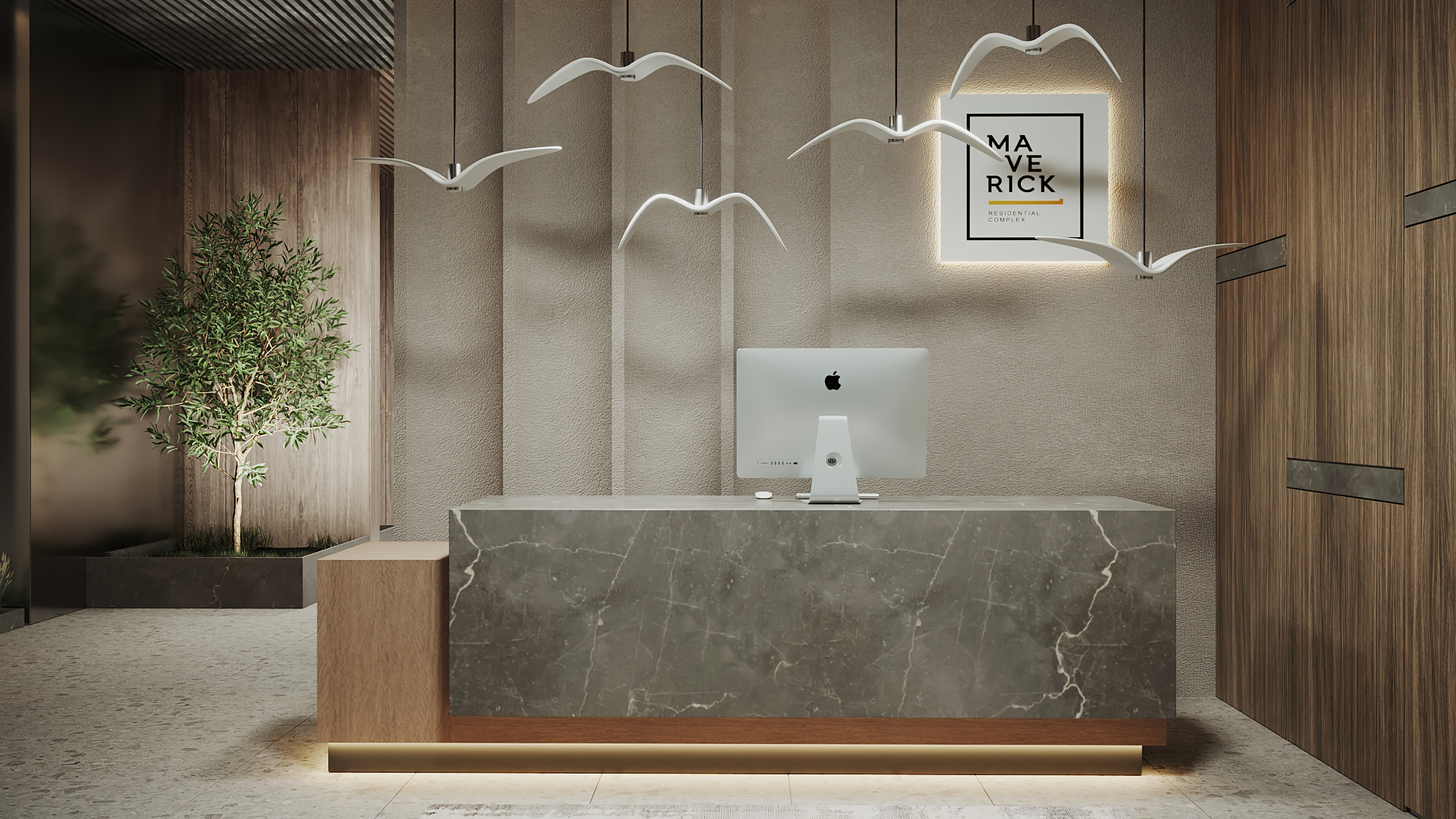 Everything is provided for the convenience of the residents of the complex - a recreation area, a room for strollers and bicycles, and a stylish guest restroom. All of these are must-haves, and it's about hospitality, comfort, and the basic level of the house itself.