Manhattan
The project's customers are a young family,
That's why the apartment has a master bedroom with a large walk-in closet, a separate children's room, several bathrooms, and, of course, a large combined living room/kitchen space for family evenings.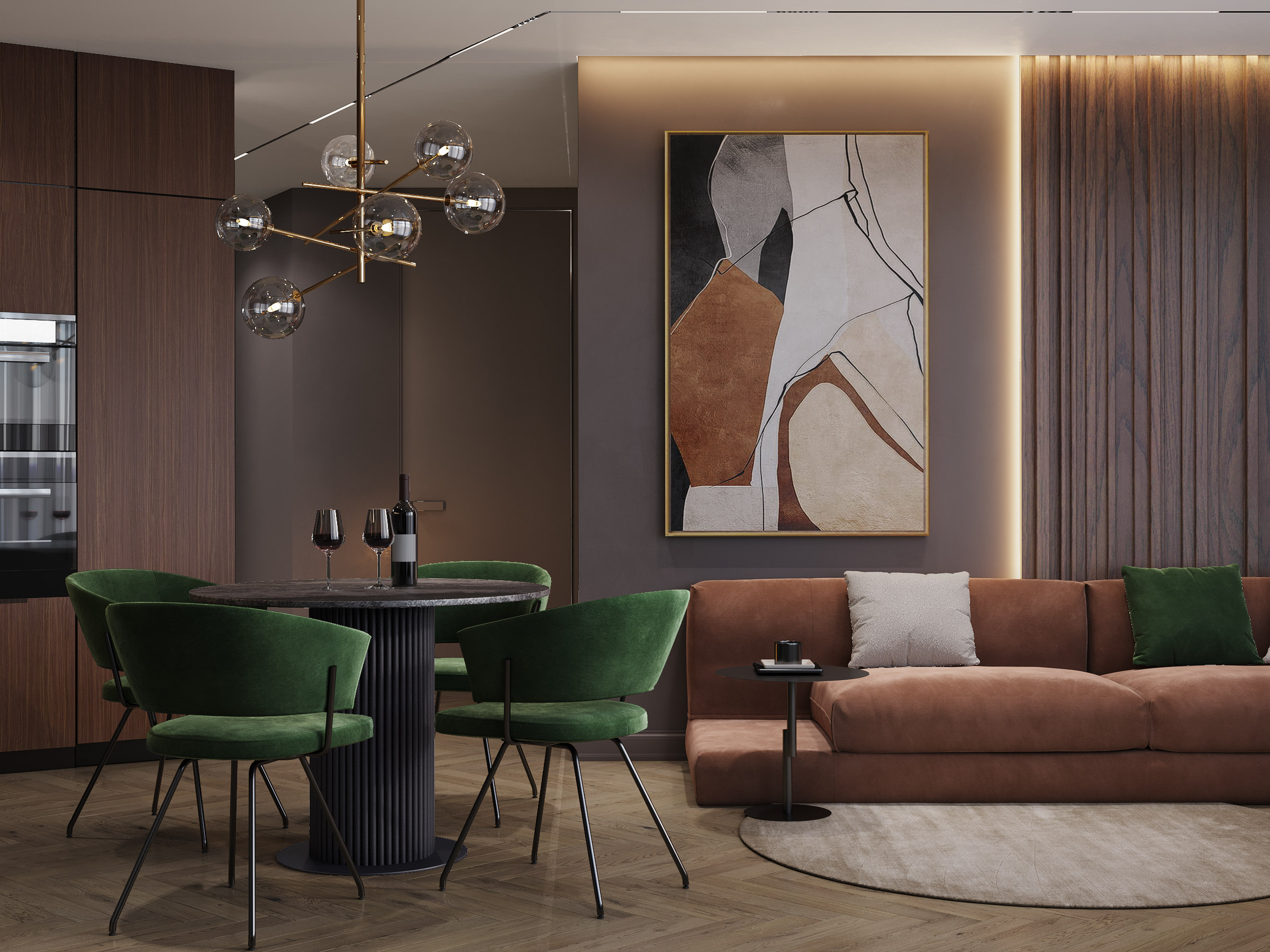 The color scheme of the project is rich dark colors, because that's what the customers chose for their home: green. There is a lot of use of natural materials (stone, veneer) and large-format finishing materials.
For this format, we chose large-size tiles Mirage Woodstock, Mirage Cosmopolitan Misty Grey, Mirage Moonless.