Fayna Town
Our new FAYNA project is the quintessence of coziness and comfort in a big city.
The design was created for a young couple who love to be at home and consider their home to be their refuge. Therefore, the technical task of the project was to make it cozy. And panoramic large windows, warm interior colors, and interesting planning solutions helped us with this.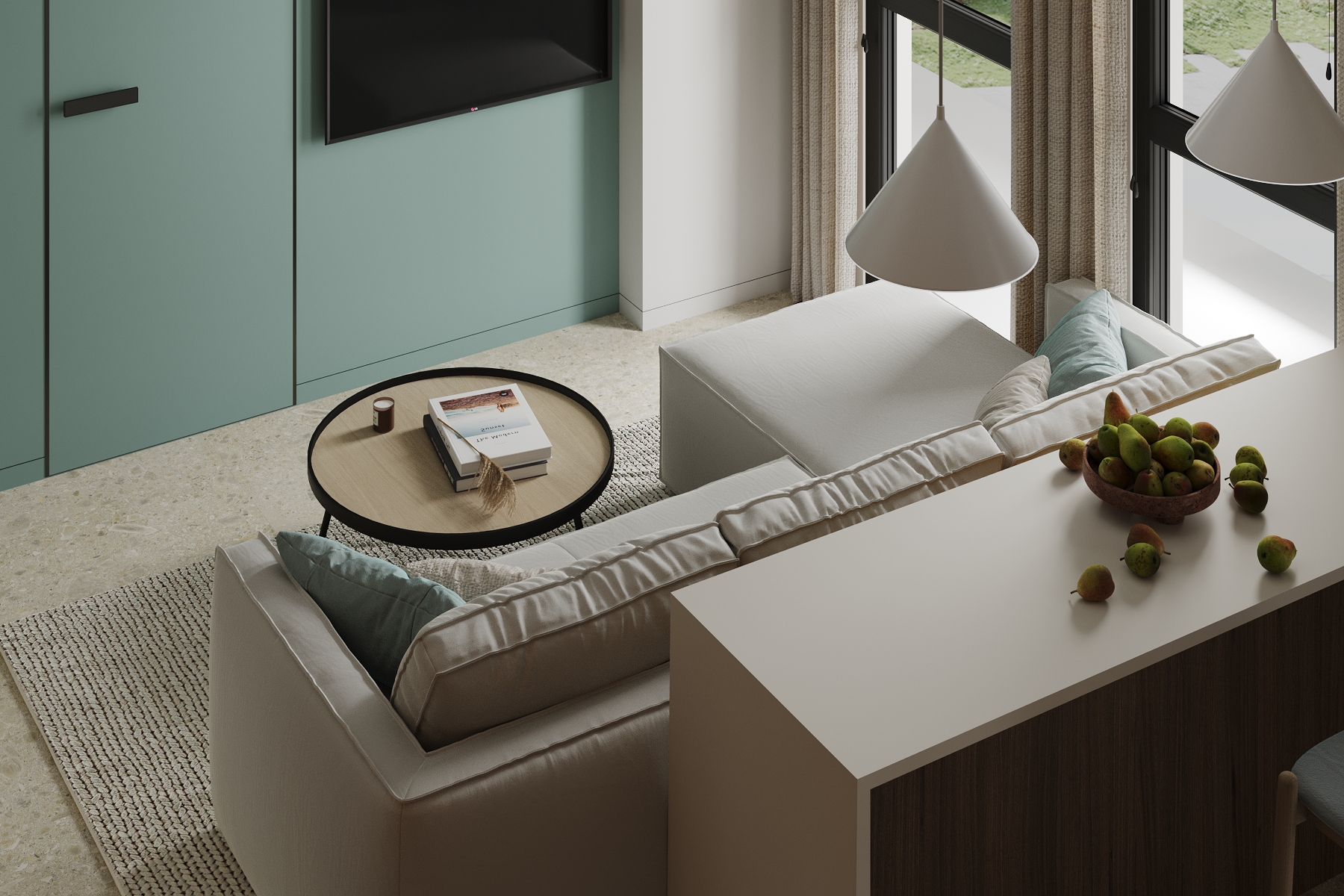 Both husband and wife work in IT, so a comfortable office for two was a must. A transparent bathroom, which is separated from the bedroom by blinds, a panoramic window behind the bed (which, by the way, was not on the apartment's design), and a large combined kitchen and living room space perfectly coped with the task of "coziness" and created a certain chamber and lightness of the apartment.